Johan is a former Golf Professional who now works for the PGA of Sweden as the Director of Education. He is engage in golf development work around the world. Both in the PGAs Europes education committée and the PGA Word Alliance. He also work as a golf development consultant for the R&A with resent work in Israel, Argentina, Chile, Panama and Costa Rica. Johan lives in Lund, a small city in the southern part of Sweden. Johan passion for photography and art began many years ago. As a former Golf Professional with thousands of hours on courses around the world combined with his eye for photography made him specialize in golf course photography.

---
Johan has work for  numerous of brands, companies, organisations and Golf Clubs as:
Lumine Mediterránea Beach Club & Golf Community, Spain,  Galvin Green, Vasatorps GK, Falsterbo GK, St Arlid GK, Söderåsens GK, Särö GK, Carlskrona GK, Golf Digest, Svensk Golf, PGA Sweden National, Golf Stand, PGAs Europe, among others.
His pictures has been published in Svensk Golf and Golf Digest as well as in numerous of websites and digital media, as PGA of Americas, PGA of Sweden, PGA365. website, Lately there was a six page article about Johan and his golf course photography in Golf Digest.
Reflections and Photography on Instagram
---
If you are a golf club interested in presenting your club or course in pictures, or if you are interested in getting your house, family or any other lifestyle captured? Or if you are just interested of buying any of my reflections and photographs, please contact me on email or telephone.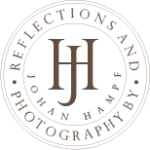 Looking forward to speak to you.
Johan
+46 708 584300
johan(at)hampf.nu